Component wall
A wall is usually constructed as an entity that separates an interior from an exterior, leaving the exchange of air and light to the parts called windows. The motivation for this is notably the idea of shelter; that layer of separation between the human skin and the elements.
This little experiment wants to challenge this assumption and proposes a small component that is capable of sensing the presence of people. When someone is close to the wall, the partition become more porous: it allows the outside of the wall to see the interior.
At this time, light and air are allowed to come in. Additionally, this can constitute a manner of showing the presence of inner activities in a public building.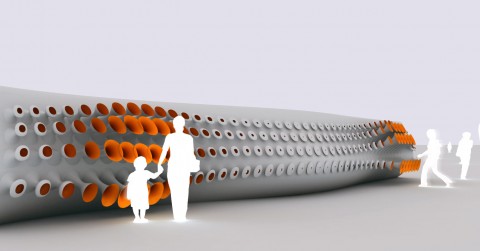 Behind the scenes
Visit adding motion in RhinoScript to learn how to put together a similar animation.